On Gardensafari you can explore the diversity of fauna captured with my photo cameras in the garden. Gardensafari helps you to identify all kinds of creatures you can find in your home surroundings. The site consists of over 700 pages per language with articles on garden wildlife illustrated with thousands of photographs of birds, spiders, frogs, squirrels, butterflies, moths, centipedes, wasps, flies and dragon flies, beetles, ticks and other garden wildlife in and around a house. The species in the photos here have been identified by both their English and scientific (Latin) names.
Instead of traveling to exotic destinations on distant continents in order to see the marvels of nature, you can stick to the comfort of your home surroundings and discover what's crawling, flying, jumping, biting, running and buzzing right around you. Your house and garden are full of creatures which will truly amaze you if you just take time and effort to really look... Gardensafari takes you on a virtual tour through the world of wildlife. Enjoy it!
Featured Photos

Red Longhorn Beetle (Corymbia rubra)
Click here for more photos of this species.

Click here for previous featured photos of Gardensafari.

Recent site updates :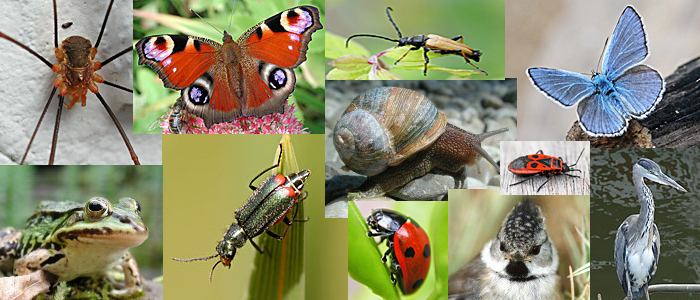 ATTENTION: Neither photographs nor text on www.gardensafari.net can be reproduced anywhere else in print or in electronic form
without my prior permission. If you wish to use the images, please contact me by e-mail.