Barnswallow

39 secs. / 119 kb / MP3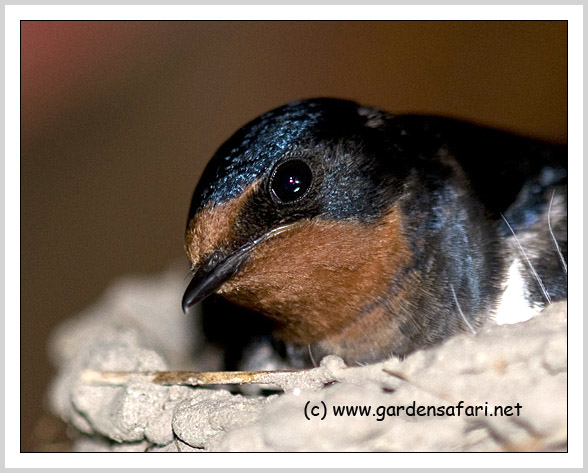 Farmers know these birds very well: they build their nests in henhouses, stables or wherever the doors are regularly open and the bird can fly in and out freely. It shows no fear for men, but neither does it really react to men's presence. They were flying low over my garden one day and I wondered why, for normally they would fly over the larger meadows in the vicinity. But then I saw what happened: the ants were leaving their nests and flying away. And those clumsy flying ants were a treat for the fast Swallows of course. Ants are always interesting for many species of birds: the Green Woodpecker feeds on them almost exclusively, even though it is interested in other ants species.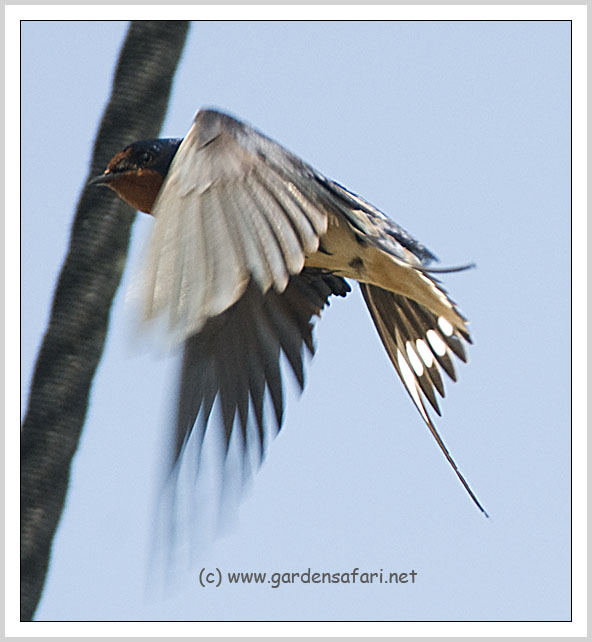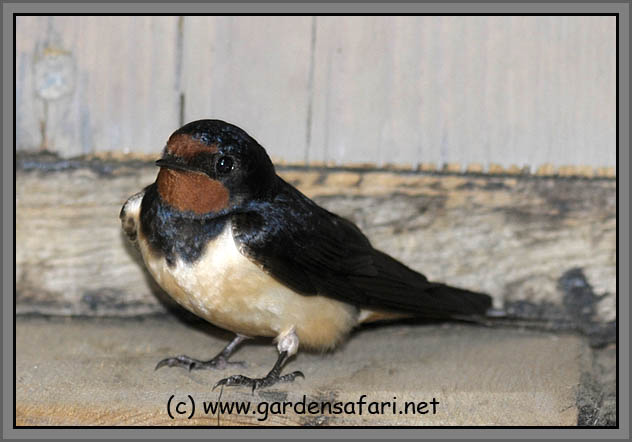 This bird belongs to the family of Swallows (Hirundinidae). It is rare in our garden and can be seen in Holland april - october. The bird is 7" and weighs 20 grams. It lives in villages, rural areas and near ponds and lakes mostly. It eats Flying insects. The sexes do not differ from one another. The breeding season is extended and runs from may until september. The birds sits on the four or sometimes five eggs for some 2 weeks, after which period the young remain in the nest for some three weeks. The nests are build in barns mainly. It is one of the few birds that allow you to inspect the nest regularly. They show no fear for humans or cattle or whatever. Still, one should never touch the eggs or young!

Name of this bird in various other languages
Dutch
German
French
Polish
Scientific
Boerenzwaluw
Rauchschwalbe
Hirondelle rustique
Dymówka
Hirundo rustica

Sounds © CLM & Vogelbescherming Nederland, used here by kind permission.